Brain Injury Lawyer Brampton
Experienced lawyers identified as 'Brain Injury Lawyer Brampton' (1)
Brain Injury Lawyer Brampton
Has someone you care about suffered a brain injury?
Any injury to the brain is a serious injury and needs skilled medical attention.
If the brain injury was caused by the negligence of another and resulted in physical and/or cognitive disability, you should consult a skilled brain injury lawyer in Brampton.
These Brampton personal injury lawyers offer free, no obligation consultations and take cases on a contingency fee basis meaning their fees are paid from settlement or trial verdict funds recovered on your behalf.
Also see: Catastrophic Injury Lawyer Brampton
Featured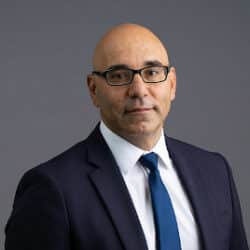 Brampton Personal Injury Lawyer – Salvatore Shaw Serious Injuries Require Serious Legal Representation Year Called to the Bar: 2000 Salvatore Shaw is a partner […]
July 4, 2022
1000 total views, 0 today