Newmarket Drive Over 80 mg Lawyers
Experienced lawyers identified as 'Newmarket Drive Over 80 mg Lawyers' (1)
Newmarket Drive Over 80 mg Lawyers - "Drive Over 80" is a criminal offence in Ontario. If one "blows over 80" it means you have over 80 mg/100 ml of alcohol in your system. Would you know if your blood alcohol level is above 80mg? No. Not without a sophisticated test. You may not even feel drunk or impaired - but you can still be charged.
The safest rule #1 to live by is - if you drink do not drive. Period. You will avoid being responsible for an impaired driving tragedy and avoid alcohol related driving charges.
If you have been charged with "Drive Over 80mgs" you will want an experienced over 80 lawyer in Newmarket on your side to defend you.
Featured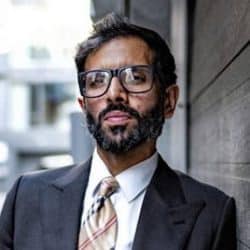 Newmarket Criminal Defence Lawyer – Mustafa Sheikh Defending The Rights of the Criminally Accused in Newmarket and All York Region Criminal Lawyer in Newmarket […]
January 12, 2021
2012 total views, 1 today