Oshawa Dangerous Driving Lawyers
Experienced lawyers identified as 'Oshawa Dangerous Driving Lawyers' (1)
Oshawa Dangerous Driving Lawyers
Dangerous Driving is defined in the Criminal Code of Canada as: "One commits the offence of dangerous driving by operating a motor vehicle in a manner that is dangerous to the public, having regard to all the circumstances, including the nature, condition and use of the place at which the motor vehicle is being operated and the amount of traffic that at the time is or might reasonably be expected to be at that place."
Dangerous driving is a serious charge with far reaching consequences. If found guilty of causing death or bodily harm - you may serve jail time.
Charged with dangerous driving in Oshawa or anywhere in Durham Region, you will want to find an Dangerous Driving Lawyer in Oshawa to defend you.
Also see: Criminal Lawyer Oshawa
Featured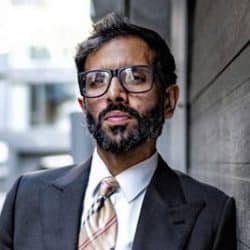 Oshawa Criminal Defence Lawyer – Mustafa Sheikh Based in Richmond Hill Serving All of York and Durham Regions Criminal Lawyer in Oshawa Mustafa Sheikh […]
January 13, 2021
1567 total views, 0 today