Toronto Fail to Comply with Bail / Probation Lawyers
Experienced lawyers identified as 'Toronto Fail to Comply with Bail / Probation Lawyers' (1)
Toronto Fail to Comply with Bail / Probation Lawyers
Released on bail or probation?
When you are released on bail or probation, you have strict conditions placed upon you. Failure to comply with these conditions will see your freedom swiftly revoked and you will be put back in jail to await trial (while on bail) or complete your sentence (if on probation.)
Who said you have broken your conditions? What evidence to that exists? These lawyers will get to the bottom of these and other questions and insure your freedom is not revoked without good reason.
Top Lawyers™ Pro Tip - Also see:
- Bail Hearing Lawyer Toronto
- Top Criminal Lawyers Toronto
- Sexual Assault Lawyer Scarborough

Featured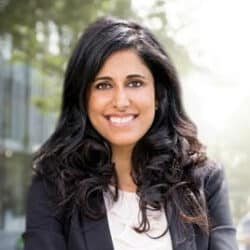 Toronto Criminal Defence Lawyer – Michelle JohalHelping Clients Throughout Toronto and the Greater Toronto Area. Year Called to the Bar: 2002 Michelle Johal is […]
June 7, 2023
321 total views, 0 today