Wrongful Death Lawyer Haliburton
Experienced lawyers identified as 'Wrongful Death Lawyer Haliburton' (1)
Wrongful Death Lawyer Haliburton
Dealing with the death of a loved one caused by the negligence of someone else in Haliburton or the surrounding areas?
An unexpected fatality crushes families. If the death was caused by the negligence of an individual, organization or a faulty product, you deserve financial compensation. Lawyers that help families in these circumstances are often referred to as wrongful death lawyers.
Hiring a Haliburton wrongful death lawyer can be beneficial in many ways. Firstly, the legal process of filing a wrongful death lawsuit can be complex, and it's crucial to have an experienced lawyer who knows this area of law. The lawyer can help the family navigate the legal system, including filing the necessary paperwork, negotiating with insurance companies, and representing the family in court.
These Personal Injury Lawyers in Haliburton offer free, no obligation consultations and take your case on a contingency fee basis meaning their fees are paid from settlement or trial verdict funds recovered on your behalf.
Also see:
- Car Accident Lawyer Haliburton
- Motorcycle Accident Lawyer in Haliburton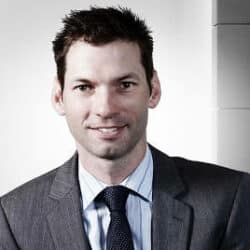 Haliburton Personal Injury Lawyer – Aaron Murray Serving Accident Victims and Their Families in Haliburton and All Ontario Year Called to the Bar: 2005 […]
February 6, 2023
378 total views, 0 today