Barrie Domestic Assault Lawyers
Experienced lawyers identified as 'Barrie Domestic Assault Lawyers' (1)
Barrie Domestic Assault Lawyers
Domestic assault is a serious charge laid when an assault occurs between people involved, or formerly involved, in a "domestic" type relationship.
When domestic squabbles escalate to assault, high emotions can lead to volatility and violence. As such Barrie police and Crown Attorneys take a no-nonsense approach to prosecuting domestic assault.
You will want to find and retain criminal lawyers in Richmond Hill experienced in defending assault charges.
Featured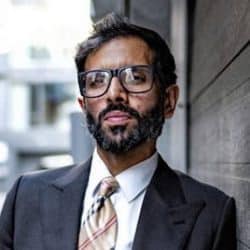 Barrie Criminal Lawyer – Mustafa Sheikh Based in Richmond Hill Serving Barrie, All Central and Southern Ontario Criminal Lawyer in Barrie Mustafa Sheikh has […]
January 13, 2021
1948 total views, 2 today