Canadian Citizenship Application Lawyers
Experienced lawyers identified as 'Canadian Citizenship Application Lawyers' (1)
Canadian Citizenship Application Lawyers - Canadian citizenship is only automatically conveyed to those born in Canada. Otherwise, the government demands very specific steps on the path to obtaining Canadian citizenship. The lawyers below dedicate their practice to Canadian Immigration Law and can help you navigate this complex process on the road to achieving your dream of becoming a citizen in one of the best countries in the world.
Featured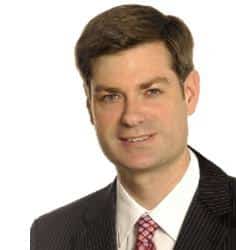 Canadian Immigration Lawyer – Matthew Jeffery Year Called to the Bar: 2002 Through his immigration law office in Toronto, Matthew Jeffery focuses exclusively on Canadian […]
November 10, 2017
1723 total views, 5 today
Today's Most Viewed Lawyers
Most Popular Top Canadian Lawyers @ TopLawyersCanada.ca Based on Total Page Views
Experienced Lawyers Best Able To Help With Your Legal Needs
One of the things that differentiates Top Lawyers from other directories is our exclusivity. As our name suggests, we only list experienced lawyers that meet strict, minimum practice, experience and/or recognition requirements.
These requirements include:
(One or more of the following)
Awarded the recognition of "Queen's Counsel" (Q.C. Designation)
Recognized by their Bar Association or Law Society as a "Certified Specialist"
Partner in a law firm and in good standing with the legal governing body of their province
Have practiced in their preferred area of law for a minimum of ten years
What does this mean to you, the general public?
You can have confidence in selecting and retaining the experienced lawyers listed here. They have "Been there. Done that" and bring their considerable knowledge and skill to support every case they undertake. After all...
"When you really need a lawyer - You want a Top Lawyer.™"
Top Lawyers Canada on Twitter