Impaired Driving Lawyers Scarborough
Experienced lawyers identified as 'Impaired Driving Lawyers Scarborough' (1)
Impaired Driving Lawyers Scarborough
Charged with impaired driving in Scarborough?
"Driving Under Impairment" AKA - DUI - is a serious criminal driving charge with serious consequences. Punishments can range from hefty fines and license suspension to prison time.
While commonly referred to as drinking and driving, a DUI charge may be laid for any impairment of the safe operation of a motor vehicle - Including street drugs or lawful prescription drugs.
If you face an impaired driving charge in Scarborough or elsewhere in the GTA, you want a criminal lawyer in Scarborough on your side with experience handling impaired driving charges.
Top Lawyers Pro Tip: Also see Drive Over 80 Lawyers Scarborough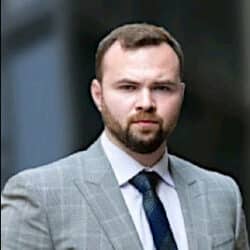 Scarborough Criminal Defence Lawyer – Igor Vilkhov Strategic and Determined Advocacy for Those Facing Criminal ChargesServing Clients in Scarborough and the GTA Igor […]
May 10, 2023
199 total views, 1 today