Scarborough Drive Over 80mgs Lawyer
Experienced lawyers identified as 'Scarborough Drive Over 80mgs Lawyer' (1)
Scarborough Drive Over 80mgs Lawyer
Charged with Drive Over 80mgs in Scarborough?
"Driving Over 80 mgs" is a criminal driving offence and something police and Crowns take very seriously.
The consequences of a guilty finding can be severe - particularly if you caused an injury or death. You need a criminal lawyer in Scarborough in your corner to ensure you receive fair treatment and due process. You can fight the charge. Don't delay. Contact one of the lawyers below ASAP.
Top Lawyers Pro Tip: Also see:
- Scarborough DUI Lawyer
- Scarborough Dangerous Driving Lawyer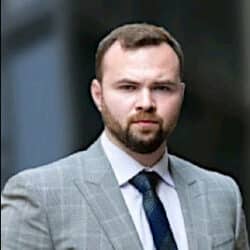 Scarborough Criminal Defence Lawyer – Igor Vilkhov Strategic and Determined Advocacy for Those Facing Criminal ChargesServing Clients in Scarborough and the GTA Igor […]
May 10, 2023
222 total views, 1 today