Richmond Hill Simple Assault Lawyers
Experienced lawyers identified as 'Richmond Hill Simple Assault Lawyers' (1)
Richmond Hill Simple Assault Lawyers
Simple Assault - also known as Common Assault - is the most minor assault charge within the Criminal Code. In this type of assault, no weapon is used and injuries are minor or non-existent.
Section 265 defines simple assault in part as:"(1) A person commits an assault when: without the consent of another person, he applies force intentionally to that other person, directly or indirectly;"
There are other elements to this charge and a skilled criminal lawyer in Richmond Hill will know the best defence and possibly help you avoid a criminal record.
Featured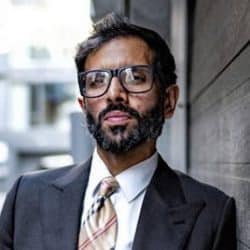 Richmond Hill Criminal Defence Lawyer – Mustafa Sheikh Based in Richmond Hill Serving All of York Region and Southern Ontario Criminal Lawyer in Richmond […]
January 13, 2021
3527 total views, 1 today