Barrie Dangerous Operation Lawyers
Experienced lawyers identified as 'Barrie Dangerous Operation Lawyers' (1)
Barrie Dangerous Operation Lawyers
Dangerous Operation of a motor vehicle is defined as driving a motor vehicle in a way that is dangerous to the public. Obviously there is a subjective element to this charge and a lawyer experienced in defending dangerous operation charges will be in the best position to help minimize the consequences or even have the charge thrown out.
You will want to find criminal lawyer in Barrie experienced in defending criminal and HTA traffic offences..
Related: Also see - Dangerous Driving Lawyers Barrie.
Featured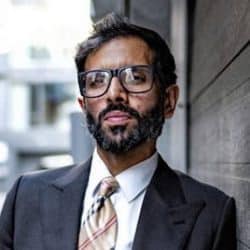 Barrie Criminal Lawyer – Mustafa Sheikh Based in Richmond Hill Serving Barrie, All Central and Southern Ontario Criminal Lawyer in Barrie Mustafa Sheikh has […]
January 13, 2021
1431 total views, 3 today