Brampton Car Accident Lawyer
Experienced lawyers identified as 'Brampton Car Accident Lawyer' (1)
Brampton Car Accident Lawyer
Hurt in a car accident in Brampton or anywhere in Peel Region?
If you or a loved one has suffered serious injuries from a motor vehicle accident in Brampton, contact the lawyers listed below.
These Brampton injury lawyers offer free, no obligation consultations and take cases on a contingency fee basis meaning their fees are paid from settlement or trial verdict funds recovered on your behalf.
If your loved one's injuries are catastrophic, (Brain injury, Spinal cord injury) please connect with a catastrophic injury lawyer in Brampton to ensure your case is handled properly.
Featured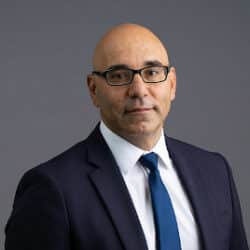 Brampton Personal Injury Lawyer – Salvatore Shaw Serious Injuries Require Serious Legal Representation Year Called to the Bar: 2000 Salvatore Shaw is a partner […]
July 4, 2022
1000 total views, 0 today