Pedestrian Safety Law Not Likely to Increase Claims
The Advocate Files: Pedestrian Safety Law Not Likely to Increase Claims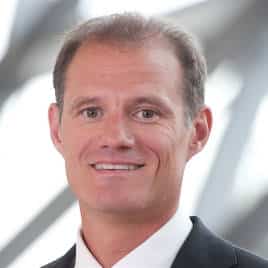 Pedestrian Safety Law Not Likely to Increase Claims
With comment from Ottawa Accident Lawyer – David Hollingsworth
A new Ontario traffic law should reduce collisions between pedestrians and vehicles, but likely won't lead to more claims, says Ottawa personal injury lawyer David Hollingsworth.
The law, which came into effect Jan. 1, requires drivers stopped at a crossover to wait until pedestrians have stepped completely off the road before driving through the intersection.
"It would stand to reason that fewer collisions would result in fewer injuries, fatalities and therefore fewer lawsuits," Hollingsworth tells Top Lawyers.
The law applies to school crossings and pedestrian crossovers, where signs and sometimes lights alert drivers to come to a stop. The new law has created some confusion among motorists, CBC reports.
Hollingsworth says even without this legislation, pedestrian crosswalk collisions are already likely to lead to personal injury claims.
"The higher the legal standard that motorists must meet to respect the rights of pedestrians potentially increases the margin for error and would provide new grounds for lawsuits. However, even before this new legislation, it would be difficult to conceive of many situations where a pedestrian is struck and injured by a motorist in a crosswalk and this would not give rise to a lawsuit."
Hollingsworth points to existing law under the Highway Traffic Act 193 (1) that places a "reverse onus" on a driver who strikes a pedestrian.
"In those cases, instead of the onus of proof being on the pedestrian to prove that the motorist who struck her was negligent, the motorist must prove that he was not negligent in striking the pedestrian," Hollingsworth says.
"So, I expect that this will not increase the number of claims brought by pedestrians. Perhaps, in codifying these pedestrian rights, it will make it even more onerous for the motorist to discharge the burden of showing he was not negligent. This remains to be seen."
This and other articles / posts originally appeared on the now defunct advocatedaily.com. As expressed in writing by that website's owner, the articles / posts, part of a paid service provided by Advocate Daily, are the intellectual property of the lawyer and/or legal service provider who wrote, or for whom the article / post was written and they are free to use as they wish.
All articles / posts redeployed on Top Lawyers are done with the expressed consent of the professionals mentioned in said article / post.