Personal Injury Cases and Social Media
The Advocate Files: Personal Injury Cases and Social Media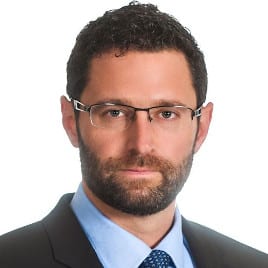 `
Personal Injury Cases and Social Media
Comment by: Paul Cahill – Toronto Injury Lawyer at Will Davidson LLP.
Toronto personal injury lawyer Paul Cahill cautions clients about the use of social media when they are involved in litigation because any information they post can impact the outcome of their case.
"I will routinely tell clients that anything they post on social media can, and probably will be, discovered by an insurance company that is defending their claim," he tells Top Lawyers.
"Therefore, they should be careful about what they post."
Cahill, a partner with Will Davidson LLP, says exercising restraint can be difficult for some clients because their social media presence is an "active part of their social existence."
"To curtail what they post is challenging," he says.
People want to present themselves in the best possible way when they post on social media, but the danger is that this could misrepresent how they are actually functioning on a day-to-day basis, Cahill says.
"And that misrepresentation can be used against them to the detriment of their case," he says. "My preference would be that people would avoid using social media if they are engaged in a lawsuit because of that concern.
"If they are going to continue using social media, I suggest they have the highest privacy settings possible and avoid posting anything that could be interpreted in a way that's negative towards their lawsuit."
Cahill does not advise clients to remove existing posts from social media.
"A court may see that as the intentional destruction of evidence," he says.
"So whatever has been posted in the existing social media profile at any given time could be made produceable by a court order. To go back and remove stuff runs a serious risk of an accusation that they've destroyed evidence that could be important in a lawsuit."
Much of that material would pre-date the accident anyway and would likely have no bearing on the lawsuit, Cahill adds.
It's important for clients to use caution when it comes to social media after they've been involved in an accident and have launched a lawsuit, he says.
"From my own personal experience, I have seen how social media has impacted a significant number of my cases where the insurance company has managed to get information from someone's Facebook, Instagram, Twitter or other social media account," he says.
"The information the company has obtained sometimes doesn't put the plaintiff in the best possible light and that has influenced the outcome of the case for sure."
This and other articles / posts originally appeared on the now defunct advocatedaily.com. As expressed in writing by that website's owner, the articles / posts, part of a paid service provided by Advocate Daily, are the intellectual property of the lawyer and/or legal service provider who wrote, or for whom the article / post was written and they are free to use as they wish.
All articles / posts redeployed on Top Lawyers are done with the expressed consent of the professionals mentioned in said article / post.