Denise Koster
Koster Consulting & Associates
Toronto Workplace Violence and Elder Abuse Specialist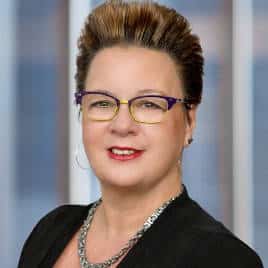 FIRM: Koster Consulting & Associates
POSITION: Founder and Principal
AREAS OF PRACTICE: Legal Supplier
EMAIL: koster@istar.ca
WEBSITE: https://kosterconsultingassociates.com/
In response to the tragic murder of an elderly client, Denise Koster founded Koster Consulting & Associates in 1994. Over the past 25 years, her work has evolved from elder abuse advocacy and training to assisting workers who are dealing with aggressive behaviours, and investigating cases of workplace violence, harassment and bullying. As a Certified Threat Manager (CTM), graduate of Gavin de Becker's Threat Assessment and Management Academy, and a Certified Workplace Violence and Threat Specialist (WVTS), Ms. Koster provides workplaces with customized threat assessment and management plans.
She is the author of the soon-to-be-released book Refusing to Accept the Unacceptable: The Trials, Tribulations and Triumphs of Workplace Bullying and Harassment.
Prior to launching Koster Consulting & Associates, Ms. Koster was a clinical and program director at a community health centre for nine years.
---

Posts by Denise Koster