Expert Witness Reports Face Procedural Scrutiny
The Advocate Files: Injury Law | Expert Witness Reports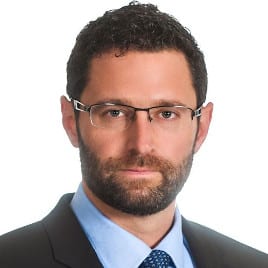 `
Expert Witness Reports Face Procedural Scrutiny
Comment by: Paul Cahill – Toronto Personal Injury Lawyer at Will Davidson LLP.
Expert witnesses should be aware of some of the time constraints and procedural issues that could impact their testimony, says Toronto personal injury lawyer Paul Cahill.
"It's not uncommon to be under a time crunch, and a lawyer may be putting pressure on an expert to produce a report, but it's important for experts to understand the context in which lawyers practice and why they're asking for things to be done by a certain time," says Cahill, partner with Will Davidson LLP. "The lawyer has their own compliance requirements they are trying to meet."
Cahill recently made a presentation on civil procedure and the duty of experts at the second annual Expert Witness Forum, put on by the Canadian Institute.
The program included discussions on developments and professional insights for expert witnesses and sessions with top litigators providing tips and tricks for writing persuasive, effective reports and providing solid testimony, among other topics. The event was attended by a range of experts, from police to medical professionals, accountants and engineers.
Cahill says there are several factors that must be considered from a timing standpoint.
"Experts first need to serve their report within a specific period of time before pre-trial and if they're not served on time, the evidence may be excluded," Cahill tells Top Lawyers.
The contents of the report are also mandated by the court system, and if certain information is not included, the expert may not be allowed to give testimony, he adds.
If the lawyer does not comply with notice requirements, there are still remedies that would allow the evidence to be submitted, Cahill says.
"The courts will balance the potential prejudice to the other party if the evidence is admitted with the need to have all relevant evidence put before the court in order to come to a fair decision or determination on the issues," he says.
"Even if someone is late in serving a report, the court prefers to have all relevant evidence so there is no injustice that might transpire because of a technical issue in terms of compliance."
Still, the court may preclude evidence if the prejudice to the other side is significant and there is nothing they can do to cure it other than adjourning the matter, he adds.
Cahill's presentation included a discussion of Westerhof v. Gee Estate, 2015 ONCA 206 (CanLII), which clarified the different types of experts that can testify in court.
Traditional experts — those who are retained by lawyers for the purposes of giving an opinion on matters and in litigation — are different from non-party experts, such as treating physicians, he says. Those non-party experts can testify while being relieved of complying with Rule 53.03.
"They don't have to write reports, they don't have to be served within a certain time period and they can still testify," Cahill says.
This and other articles / posts originally appeared on the now defunct advocatedaily.com. As expressed in writing by that website's owner, the articles / posts, part of a paid service provided by Advocate Daily, are the intellectual property of the lawyer and/or legal service provider who wrote, or for whom the article / post was written and they are free to use as they wish.
All articles / posts redeployed on Top Lawyers are done with the expressed consent of the professionals mentioned in said article / post.