Mediator Mitchell Rose Takes 'No one gets hurt' Approach
The Advocate Files: Mediation and ADR | Toronto Mediator Mitchell Rose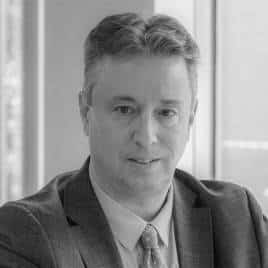 Mediator Mitchell Rose Takes 'No one gets hurt' Approach
By Mitchell Rose
– Toronto Mediator and settlement counsel
It's preferable if the parties settle their own case, but a recommendation can be useful as a last resort to break an impasse, Toronto mediator and settlement counsel Mitchell Rose writes in ADR Perspectives.
Rose, founder of Rose Dispute Resolution, says the majority of the civil disputes he mediates are held after legal proceedings have started and involve parties who are represented by lawyers.
"In many cases, examinations for discovery have taken place — but a judicial pre-trial usually has not," he says. "Often, there is a summary judgment motion scheduled to take place in the months following mediation. It is unusual for more than one mediation session to be held in these actions, and many of them are scheduled by counsel for less than a full day."
In these situations, the stakes are high for all participants. Rose says reaching the end of a mediation session, only to learn the two sides are far apart in their positions, can be disappointing due to the risk and costs that will soon follow as the case heads toward a court hearing.
Once the "dust settles," Rose says he usually follows up with the other lawyers a few weeks later to see if hard positions have softened, or if there is another way to resolve the dispute.
"However, despite everyone's best efforts, there may still be an impasse," he says. "In a final attempt to resolve the dispute — whether at the end of mediation or at some later point — one or more of the lawyers often ask me to recommend, or to propose, settlement terms to all sides in the hope of reaching a deal."
He says a mediator's response to the question, "What do you think we should do?" depends on the type of model being utilized. Those using an evaluative approach might make a recommendation early in the process based upon what they think a judge or arbitrator would do, while those taking an 'interests-based' model may resist making any at all.
Rose takes a hybrid approach to settlement recommendations, which he refers to as "no one gets hurt."
He explains in the article how it works:
A mediator's recommendation is often useful when the parties are at a standstill, he says. "I prefer that it take place after the mediation when it is clear that a settlement cannot be reached without this type of mediator intervention," he says.
Ideally, one or both sides will request a recommendation, as opposed to the mediator offering one. "That said, if no one asks and I think it will be helpful, I will usually offer to make a recommendation," Rose says.
Regardless, both sides must agree to hear or read his recommendation before it is given so he is certain it is conveyed to the decision-maker. "This is necessary only where the recommendation takes place after mediation when I am normally just speaking with counsel," he adds.
The recommendation is privileged, so it can't be revealed to anyone, especially the court. "If the recommendation takes place after the mediation session, the parties have already agreed that my recommendation is an extension of the mediation, and governed by the mediation agreement," he writes.
Rose says he will not give reasons for his recommendation. "I don't want to argue with counsel, and I am not writing an arbitral award."
There is no settlement unless both sides agree to his recommendation, he adds.
The parties are asked to respond to his recommendation privately, separately and confidentially. Each side will know if the other side(s) accepted the recommendation only if all accept it. "If just one side says 'yes' to the mediator privately, the 'no' side(s) will not learn about it," Rose says. Everyone would simply be advised that there's "no deal."
Thus, "no one gets hurt," he writes. "The idea throughout is to preserve party autonomy and bargaining power, while maximizing efficiency and the chances of settlement. At the same time, one avoids the excess risk, cost and time of continuing with the proceeding in the hopes (or fears) of a third-party opinion that is actually binding."
He says most of the recommendations he makes are accepted, resulting in a full settlement.
"Normally, though, the recommendation (whether accepted or not) marks the end of my role as mediator in a case. I won't try to convince uninterested participants to accept my proposal," Rose says.
"However, I sometimes ask, confidentially, what parts of my proposal a party would accept and if I can convey that information to the other side. This can still lead to an eventual settlement. The rejected recommendation may also prove useful in future negotiations."
This and other articles / posts originally appeared on the now defunct Advocate Daily. As expressed in writing by that website's owner, the articles / posts, part of a paid service provided by Advocate Daily, are the intellectual property of the lawyer and/or legal service provider who wrote, or for whom the article / post was written and they are free to use as they wish.
All articles / posts redeployed on Top Lawyers™ are done with the expressed consent of the Canadian lawyers and other professionals mentioned in said article / post.