Transparency, Ethics at Heart of OTLA Policy on Litigation Lenders
The Advocate Files: Legal Supplier | Litigation Lenders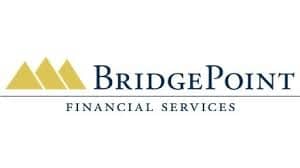 Transparency, Ethics at Heart of OTLA Policy on Litigation Lenders
Transparency and ethical conduct are crucial to BridgePoint Financial Services Inc., who was supportive of the initiative adopted by the Ontario Trial Lawyers Association's (OTLA) to establish a policy on the conduct of litigation loan companies, says Amanda Bafaro, the company's Chief Risk Officer.
"We take that issue very seriously, which is why we don't just loan based on a lawsuit in existence, but where we take the time to assess the underlying case, and value it in a responsible way," says Bafaro.
"I can't speak for other litigation lending companies, but it is paramount in our model that we act responsibly," the former personal injury lawyer says. "We have worked with OTLA to identify what are the key responsibilities of litigation lenders. These are all considerations BridgePoint follows and endorses fully."
She says it's vital for lawyers to ensure their clients are properly represented and treated, and aware of what they should and should not be looking for when it comes to litigation lending.
While lawyers don't have to tell their clients which litigation loan firms they can approach "because it's an open market, you want to give your clients advice about which companies meet the criteria in the policy," says Bafaro.
She says "it's inevitable" that lawyers will have clients that require litigation funding." Bafaro says she relied on BridgePoint when she was a lawyer and was so impressed with the way it represented the industry that she joined the company when an offer came up.
"I not only work for them, but I'm a former client, so I feel I have a unique perspective as it relates to both sides," she says.
"It's the best of a worst-case scenario," explains Bafaro. "You don't want your clients to get litigation loans but if they need them, you want to get them in the best situation as possible. I always felt BridgePoint met that need."
Litigation lenders "have to be sensitive" to issues involving transparency, she says.
"That is absolutely key," Bafaro says. "The clients who have a legitimate need for these loans are vulnerable by definition, and their desperation can easily be taken advantage of. One of OTLA's biggest concerns was that there be full and clear transparency as to rates, fees, and charges in all online and marketing materials, which we fully endorse."
She also warns that some lenders market directly to plaintiffs, who obtain loans without their lawyers' — and sometimes other lenders' — knowledge. Such "blind" lending practices are a huge problem in the industry. We would never consider a funding request without first advising the lawyer. They deserve the ability to discuss the situation with their client and to consider other possible solutions.
Other important rules under the policy require lenders to ensure the loan amount is appropriate to the value of the case and that the litigation lender has no control over the file.
Litigation lending firms should not make decisions about when a case should or shouldn't be settled, Bafaro says.
The amount of the loan should be reflected in the value of the expected settlement to ensure it is paid, Bafaro says.
"There is nothing worse in a lawsuit than trying to settle a file with too large a loan because it becomes a barrier to the matter actually being resolved," she says.
"BridgePoint has a whole team of assessment officers who are highly trained, who have all worked in personal injury law firms, and we are able to evaluate and assign values to cases. We work very hard to ensure that loans are appropriate relative to the underlying case– we won't lend over 10% of our estimate of value of a claim – and we typically provide funds in stages as opposed to a lump sum to minimize interest" Bafaro says.
"Not all litigation lenders do that, so you want to be very careful when selecting the litigation lender, that they're being conservative in their loans and they're being appropriate to the value of the case," she says.
"I'm saying this more as a lawyer who dealt with litigation loans on a fairly regular basis, that they do serve a very important purpose overall," Bafaro says. "Lawyers should not be lending money to their clients and that frequently used to happen. That's not appropriate.
"The key is to ensure your clients are in the best hands and the appropriate way to do that is by identifying these important criteria and making sure you're dealing with a responsible lender," she says. "It is a mistake for a lawyer to assume all litigation lenders are the same – the terms and practices of the growing number of lenders out there vary widely."
Bafaro says OTLA's policy is intended to ensure the lenders who voluntarily agree to abide by it follow best practices. "We feel our role is to help plaintiffs manage the financial challenges they are facing awaiting the resolution of their claims, not to compound them."
Does this article speak to you? Was it helpful?
BridgePoint Financial Services is a leader in litigation financing in Canada. They are the only full-service provider of innovation funding solutions for plaintiffs, lawyers and the experts involved in advancing legal claims. The company's goal is to level the litigation playing field and to protect its clients' rights to full and fair access to justice through Settlement Litigation Loans. Settlement loans can be funded quickly and easily. Their team of friendly loan representatives is ready to process your application.
Discover more about this leader in Litigation Financing in Canada, BridgePoint Financial Services
This and other articles / posts originally appeared on the now defunct advocatedaily.com. As expressed in writing by that website's owner, the articles / posts, part of a paid service provided by Advocate Daily, are the intellectual property of the lawyer and/or legal service provider who wrote, or for whom the article / post was written and they are free to use as they wish.
All articles / posts redeployed on Top Lawyers are done with the expressed consent of the professionals mentioned in said article / post.