Baby Powder Cases Highlight Cross-Border Punitive Damage Differences
The Advocate Files: Personal Injury | Punitive Damages in Product Liability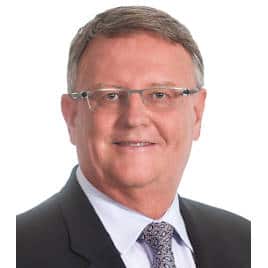 Baby Powder Cases Highlight Cross-Border Punitive Damage Differences
Punitive Damages in Product Liability – A series of American jury awards related to baby powder and alleged links to cancer highlight that country's different approach to punitive damages, Oakville personal injury lawyer Gary Will tells Top Lawyers.
The Associated Press reports that a California jury recently ordered an American company to pay more than $25 million to a woman who claimed she developed cancer after using its baby powder.
The award included $4 million for punitive damages after jurors found the company acted "with malice, oppression or fraud."
"It seems like the American experience with these cases has been that once all the evidence is laid out before juries, they have responded in a positive manner for the plaintiff side by awarding significant punitive damage awards," says Will, the managing partner of Will Davidson LLP.
"It's something we haven't really seen in Canada, where the largest punitive damage award was $1 million," he adds, referring to the landmark 1994 case in which the Supreme Court reinstated a jury award of $1 million to Will's clients, who were homeowners denied coverage after a 1994 fire destroyed their home.
According to AP, punitive damages also accounted for the bulk of a $417-million jury award to another U.S. woman who claimed she developed ovarian cancer after using the powder. However, a Los Angeles judge ordered a new trial, concluding that the damages award was excessive and that there wasn't convincing evidence that the company acted with malice.
"Over the past 50 years, multiple independent, non-litigation driven scientific evaluations have been conducted by respected academic institutions and government bodies, including the U.S. Food and Drug Administration, and none have found that the talc in [our] Baby Powder contains asbestos," the company said in a statement.
It also announced plans to appeal the latest jury verdict, adding that it will "continue to defend the safety of our product because it does not contain asbestos or cause mesothelioma."
A Canadian class action has been launched on a similar basis to its U.S. counterparts. And while Will is not involved with that matter, he does act for a number of individual claimants who have brought actions against the same company.
He says many defendants in product liability cases adopt different litigation tactics north of the border.
"They tend to take a very different view of Canadian cases. Sometime they will settle in the U.S. and not in Canada, partly because the threat of punitive damages is not really an issue here on the same level as it is in American courts," Will explains.
"However, this could change when a product liability case like the baby powder case is tried before a Canadian jury," he says.
This and other articles / posts originally appeared on the now defunct advocatedaily.com. As expressed in writing by that website's owner, the articles / posts, part of a paid service provided by Advocate Daily, are the intellectual property of the lawyer and/or legal service provider who wrote, or for whom the article / post was written and they are free to use as they wish.
All articles / posts redeployed on Top Lawyers are done with the expressed consent of the professionals mentioned in said article / post.