More Changes to AODA – Are You Truly Open for Business?
The Advocate Files: AODA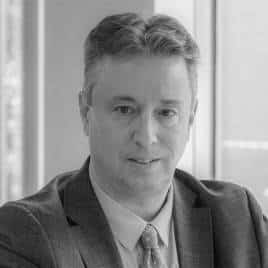 More Changes to AODA – Are You Truly Open for Business?
By Mitchell Rose
– Toronto Mediator and Settlement Counsel
A new year often means new laws.
Are you truly open for business?
For employers, the start of a new year in this decade has been synonymous with a new wave of regulations coming in under the Accessibility for Ontarians with Disabilities Act, more commonly referred to as "AODA."
Previously, AODA's broadest workplace requirements only applied to large organizations. Now as of Jan. 1, 2017, AODA requires smaller organizations of up to 50 employees to implement a new set of standards.
How do you count employees?
Under AODA, 'employees' include full-time, part-time, seasonal, and contract workers to whom you are paying wages. While independent contractors are not employees, their work under your business must also be AODA compliant and you may need to train them in the standards.
What are the new standards?
AODA now requires businesses to make all public information accessible upon request. This includes building emergency plans and procedures, feedback forms for employees and the public (customer feedback, but also internal employee review procedures), any employee information necessary for job performance, and any information that the company makes publicly available.
The number of possible examples are countless, but this can include everything from allowing a visually-impaired employee to submit a feedback form verbally, to allowing a hearing-impaired customer to conduct business with a company via e-mail.
There are key exemptions, though, including when the information comes from a third party, or when the business has no control over it.
What else has changed?
AODA now requires businesses with fewer than 50 employees to be accessible in four key areas: hiring, workplace information, talent and performance management, and accessible policies.
For hiring, any job posting, whether it be in print or online in any format, must now state that accommodations can be made available on request for all candidates. Employers should tell any candidates selected for an interview that accommodation is available; it is the employer's responsibility to work with the candidate in order to come up with suitable accommodation.
Additionally, any workplace information, such as job descriptions and employee manuals, must be made accessible upon request.
If your business has a formal performance management review process, including any formal system of performance feedback, that must be made accessible upon request as well. If your business does not have a system in place, though, you do not need to create one.
Lastly, employers are required to communicate these policies to your employees, so that they know accessibility procedures are in place should they be required. Employers can inform your team of these policies through any number of methods including e-mails, newsletters, bulletin boards, staff meetings, or even just one-on-one conversations.
How do we stay compliant with AODA?
AODA standards change annually in an effort to make Ontario more accessible, and additional requirements will be coming into play in 2018. To make sure your business remains accessible, please contact me by phone or e-mail as listed below for further guidance.
Firm: Mitchell Rose Professional Corporation
Phone: 416-227-3406
E-Mail: law@mitchellrose.ca
Website: https://mitchellrose.ca/
This and other articles / posts originally appeared on the now defunct Advocate Daily. As expressed in writing by that website's owner, the articles / posts, part of a paid service provided by Advocate Daily, are the intellectual property of the lawyer and/or legal service provider who wrote, or for whom the article / post was written and they are free to use as they wish.
All articles / posts redeployed on Top Lawyers™ are done with the expressed consent of the Canadian lawyers and other professionals mentioned in said article / post.