Revised QCIPA Mandates Disclosure of Medical Errors to Patients
The Advocate Files: Medical Malpractice Claim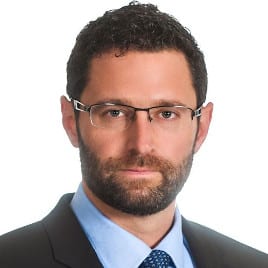 `
Revised QCIPA Mandates Disclosure of Medical Errors to Patients
Comment by: Paul Cahill – Toronto Medical Malpractice Lawyer at Will Davidson LLP.
Ontario hospitals will be required to disclose the facts and causes of medical errors to patients under the revised Quality of Care Information Protection Act (QCIPA), and that's a victory for patients, says Toronto medical malpractice lawyer Paul Cahill.
"They have consciously attempted to balance the needs of disclosure to patients with the legitimate need of hospitals to conduct internal investigations," he tells us.
As Cahill, a partner with Will Davidson LLP, explains, the current QCIPA was enacted in 2004 and doesn't require hospitals to share internal reviews on critical incidents with patients and their families.
"People started to feel it wasn't fair — that there should be some disclosure to patients while recognizing the importance of hospitals being able to freely investigate critical events," he says. "Aside from protecting the hospital, the rationale was to foster an environment where care providers could speak freely about incidents, knowing whatever they said or did couldn't be used against them in court."
In some cases, malpractice is obvious, adds Cahill, and the patient is free to investigate medical and legal remedies, but in other situations, it isn't always evident.
"In a case where the surgeon amputates the wrong leg, that's clear cut," he says. "But let's say the patient receives 10 times the prescribed dose of a drug and dies — and no one tells the family."
Physicians have a fiduciary responsibility to act in the best interest of the patient, and the Ontario College of Physicians and Surgeons encourages members to advise patients when there has been an adverse event that affects them.
"That means acknowledging that something went wrong rather than hiding it," says Cahill, noting that hospitals are governed by different regulations.
"From 2004 until now, hospitals were allowed to investigate critical incidents where patients were harmed due to medical errors or omissions," he says. "They were under no obligation to tell patients — they actually weren't allowed to. Any internal investigations were protected and not to be disclosed to patients or the public."
The 2016 version of the QCIPA, which just passed third reading in the Ontario legislature, will give patients a thorough reporting around medical errors, says Cahill.
"Hospitals will need to provide patients with the facts around the incident, what caused it, the consequences to the patient, and what the hospital has done to reduce the risk of it happening again," he says.
One area where hospitals need to up the ante is in infection control — traditionally patients are given limited details around their infection, including how widespread it is.
"A patient is led to believe their case is isolated, and then we may find out there are 50 other people in the hospital with the same infection," he says.
Another example of the need to report errors is if an oxygen connector were to become dislodged and the patient dies of asphyxia, he says.
"The family may not be there and they're told their father died through the night, peacefully. Somewhere in the chart, it shows when the nurse arrived, the oxygen was disconnected. That's a critical piece of information that could never see the light of day."
In 2014, preventable medical errors killed more than 30,000 Canadians, more than stroke, diabetes, kidney disease and Alzheimer's, combined, reports the Globe and Mail.
Only a fraction of those incidents – probably less than 1,000 – resulted in medical malpractice suits, and Cahill doesn't expect a dramatic increase because of the new rules.
Patients often show compassion and understanding to their health-care providers when something goes wrong, especially if they feel they have been open and frank with the facts.
"When a physician or hospital is upfront about what went wrong, the patient is less likely to want to sue," he says. "They might even be forgiving, if the consequences were minor."
Conversely, patients who are dismissed by their physicians when they express concerns about their medical condition are more likely to seek legal remedies.
"When patients are angry, they're very inclined to want to sue the physician or at least file an official complaint, which can make life unpleasant for the doctor."
This and other articles / posts originally appeared on the now defunct advocatedaily.com. As expressed in writing by that website's owner, the articles / posts, part of a paid service provided by Advocate Daily, are the intellectual property of the lawyer and/or legal service provider who wrote, or for whom the article / post was written and they are free to use as they wish.
All articles / posts redeployed on Top Lawyers are done with the expressed consent of the professionals mentioned in said article / post.