Considering a Litigation Loan? Compare Lenders and Review Various Options and Terms
The Advocate Files: Legal Supplier | Litigation Financing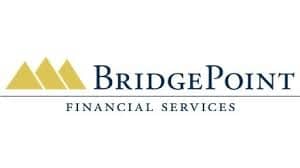 For plaintiffs considering a lawsuit settlement loan, taking the time to compare lenders and review other alternatives with a lawyer are crucial steps to ensuring that they select the best path forward, says Stephen Pauwels, co-founder and principal of Toronto-based specialist litigation finance firm BridgePoint Financial Services.
"In the current litigation environment of reduced accident benefits, prolonged claim durations and the scorched earth tactics adopted by many insurers, plaintiffs are increasingly dependent on litigation loans to stay afloat pending their settlements," says Pauwels.
As with any form of debt, Pauwels explains, litigation loans can be indispensable tools for personal injury plaintiffs when used responsibly, and potentially very problematic when they are not.
As such, he says, before applying for a litigation settlement loan, plaintiffs should be sure that they have explored other financing alternatives.
"A litigation loan should only be considered as a last resort once less expensive options have been exhausted. These may include an advance from the defendant, financial assistance from the plaintiff's family or friends, more traditional lenders such as banks — if the required monthly payments can be maintained — and various forms of social assistance," he says.
Similarly, before applying, it is important for plaintiffs to determine their true financial needs, he says.
"Settlement loans are not intended for discretionary purchases. They should only be considered to pay for things like necessary basic personal living expenses such as rent, utilities, food, as well as necessary med/rehab, treatment services where insurance coverage is not available, refinancing higher-interest debt and reasonable disbursements for your legal claim if these are not covered under the retainer agreement with your lawyer," says Pauwels.
In many cases, such as where it will be used to cover ongoing living expenses, he says, a 'staged' loan may be appropriate, as fixed amounts are advanced to the borrower each month and are a less expensive option than an upfront 'lump sum' loan.
"Staged loans offer borrowers the peace of mind of a regular source of funds while reducing interest costs — as interest will only accrue once funds are advanced," says Pauwels.
In any case, says Pauwels, plaintiffs should be sure to involve their lawyer in the early stages of the process to discuss all the possibilities.
"Financial hardship is so routine an experience now for so many injury plaintiffs that a pre-emptive discussion about what avenues can be explored if and when income replacement benefits are cut off for example — including a litigation loan — should be initiated by lawyers early on in the relationship," says Pauwels.
"No lawyer these days should be caught unaware of their client's financial hardship, particularly in the current market."
Some lawyers, says Pauwels, are strategically using the prospect of a litigation loan to leverage advances from defendants providing notice that any interest costs to be incurred by their client — to fund necessary treatment, for example, will be sought as part of the claim.
"BridgePoint offers 'term sheets' to lawyers specifically for the purpose of such advance notification, and many have had success in recouping our financing charges from defendants where this strategy has been used," he says.
Once a plaintiff makes the decision to pursue a settlement loan, says Pauwels, they really should comparison shop for the best terms.
"The financing costs charged by the main litigation lenders in Canada can range from under 20 per cent to more than 40 per cent per year. Some litigation lenders add a confusing array of fees, charges and rate fluctuations over time, which can make it difficult for borrowers to know the true cost of the loans. Even a nominal difference in loan terms — monthly versus semi-annual compounding for example — can add up to a big difference in the amount owed years down the road," he says.
In order to make an 'apples to apples' comparison between litigation lenders, Pauwels suggests asking questions such as whether the lender has agreed to abide by the Ontario Trial Lawyers Association's Policy on Litigation Lending Companies, what interest rate will apply to the loan and will it fluctuate over time, how often will interest be compounded, and what fees or other charges aside from interest will they incur.
Ultimately, he says, plaintiffs should not deal with any lender that is unwilling to provide the information requested in writing.
Does this article speak to you? Was it helpful?
BridgePoint Financial Services is a leader in litigation financing in Canada. They are the only full-service provider of innovation funding solutions for plaintiffs, lawyers and the experts involved in advancing legal claims. The company's goal is to level the litigation playing field and to protect its clients' rights to full and fair access to justice through Settlement Litigation Loans. Settlement loans can be funded quickly and easily. Their team of friendly loan representatives is ready to process your application.
Discover more about this leader in Litigation Loan Financing in Canada, BridgePoint Financial Services
This and other articles / posts originally appeared on the now defunct advocatedaily.com. As expressed in writing by that website's owner, the articles / posts, part of a paid service provided by Advocate Daily, are the intellectual property of the lawyer and/or legal service provider who wrote, or for whom the article / post was written and they are free to use as they wish.
All articles / posts redeployed on Top Lawyers are done with the expressed consent of the professionals mentioned in said article / post.