Workplace Complaints Process: Early Assessment
The Advocate Files: Legal Supplier | Workplace Complaints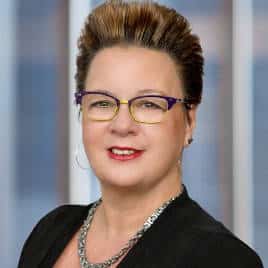 Employers who rush their response to harassment complaints can increase their legal exposure, says Toronto workplace violence specialist Denise Koster.
In the era of #MeToo, Koster, principal of Koster Consulting Associates, says she understands why company leaders feel pressured to act quickly following the receipt of an individual complaint, but warns that it can backfire if decisive action comes at the expense of due process for the accused person.
"Companies should take their time to assess complaints and make sure they actually meet the definitions in the legislation, rather than jumping to conclusions and disciplining or terminating people without giving them a chance to tell their version of events," says Denise Koster.
She says corporate sensitivity to sexual harassment has increased in recent years, thanks not only to the recent spike in public awareness of the issue but also due to legislative developments.
Starting in 2010, Bill 168 introduced requirements under Ontario's Occupational Health and Safety Act (OHSA) for risk assessments and policies regarding workplace violence and harassment.
More recently, Bill 132 mandated employers to conduct investigations into incidents of alleged workplace harassment, while explicitly expanding the definition of workplace harassment to include sexual harassment. It also provided provincial inspectors with the power to order an impartial investigation at the employer's expense.
Meanwhile, the OHSA allows for steep fines to be imposed on businesses found in non-compliance, while individuals could face penalties of up to $25,000 and possible jail time for breaches of the law.
"Leaders are afraid they're going to get punished for failing to respond, but moving too quickly can be neglectful," Koster says.
After taking details from a complainant, she says the company representative should conduct an initial assessment with the help of human resources or a trained external professional.
"What I find is that people use terms like discrimination, harassment and bullying without necessarily understanding what they mean," Koster says. "It doesn't have to be done maliciously, but sometimes people complain about a person over what may be a legitimate performance issue or less serious interpersonal conflict. An employee may feel like they're being 'harassed' when a boss confronts them about their lateness and incomplete paperwork, but that does not require a formal investigation."
Instead of launching straight into a harassment investigation, Koster encourages employers to study the substance of a complaint, and compare it with the definitions in Ontario's Human Rights Code or the OHSA, before determining what action is appropriate in the circumstances.
"Assessment of complaints is something not all organizations do thoroughly enough. People base the decision on the way — or terms in which — the complaint was presented to them, as opposed to what the legislation actually says," she says. "I've been called in to do an investigation and, after a preliminary assessment, had to inform my client that the allegation doesn't amount to harassment. Meanwhile, an employee may have already been suspended, sent home, and the union is involved.
"If they'd taken the extra time to fully contemplate what they were dealing with, they would have spared an employee the stress and potential harm to their reputation. Once a person has been falsely accused of any wrongdoing — with or without ill intent — they can never be truly made whole again," Koster says.
This is the final installment of a two-part series on workplace violence complaints.
To read part one, the basics of how companies should address complaints, click here.