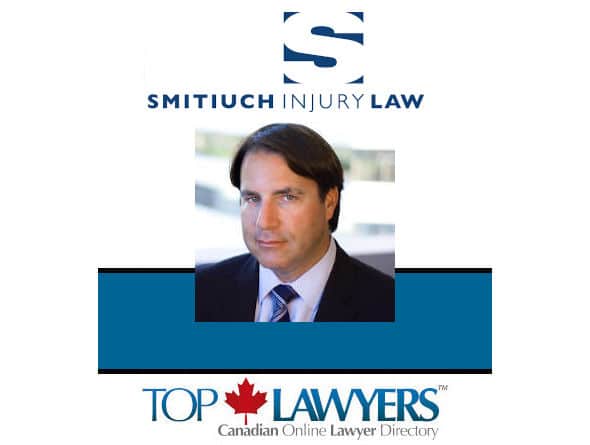 We are delighted to welcome personal injury lawyer Michael Smitiuch to Top Lawyers ™.
Mr. Smitiuch is the founder of Smitiuch Injury Law – A boutique law firm serving the serious and catastrophically injured and their families throughout Ontario.

With over 20 years of experience and a proven track record of favourable settlements and court judgements, Michael Smitiuch and his team are up for any personal injury, wrongful death, or insurance litigation challenge.
To discover more about Michael Smitiuch's practice and experience, please see his profiles:
+ Toronto Personal Injury Lawyer – Michael Smitiuch
+ Brantford Personal Injury Lawyer – Michael Smitiuch
+ Hamilton Long Term Disability Lawyer – Michael Smitiuch
We can help you! Whether you are a sole practitioner or a law firm with offices across Canada, our national online lawyer directory,
toplawyerscanada.ca
; and our related municipal based lawyer directories, give you the exposure you need in a competitive legal marketplace.
Contact us today for details
or click here and
join up right now
!
Related Categories in this post:

+ Top Personal Injury Lawyers Toronto
+ Top Personal Injury Lawyers Brantford
+ Top Long Term Disability Insurance Lawyers Hamilton