Five-Year High for Fatalities on OPP Patrolled Roads, Waterways
The Advocate Files: Personal Injury Victims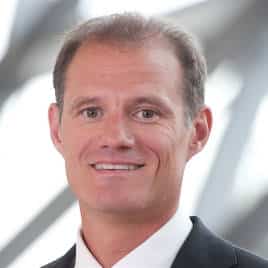 Five-Year High for Fatalities on OPP Patrolled Roads, Waterways
ORILLIA, Ont. — Ontario Provincial Police say they saw a five-year high for the number of fatalities from collisions on roads they patrol in 2017, including a 10-year high for the number of people killed in collisions involving a transport truck.
They say 343 people died in collisions in 2017 compared to 307 in 2016, with the increase coming from driver inattention, speed and not wearing seatbelts.
The OPP say 91 people died in collisions that involved a commercial transport truck in 2017.
They say 48 motorcyclists died in 2017 — another 10-year-high — with 27 of those riders not at fault for the collisions.
In an interview with Top Lawyers, Ottawa personal injury lawyer David Hollingsworth says the numbers don't surprise him, given there are more vehicles on the road each year.
These days, we're seeing more bike lanes, cyclists and distracted pedestrians, all of which are contributing to the higher rates of accidents, says Hollingsworth, principal of Ottawa Personal Injury Lawyers.
"As for driver inattention, with handheld devices and increased electronics in vehicles, there are simply more distractions for drivers than ever before," he says.
"There is no excuse for a failure to wear a seatbelt yet we still see it. With road construction and maintenance programs, which are sometimes inadequate, there are many contributing factors."
Hollingsworth says education, stricter police enforcement and advances in technology that enable more hands-free devices will go a long way towards reducing incidents.
The OPP also say 2017 was the deadliest year on record for snowmobile deaths with 29, compared to 16 the year before. Police say excessive speed, loss of control and driver inattention led the list as primary causes.
They say boating deaths reached an eight-year high with 31 people dying last year compared to 23 the year before, with the majority due to falling overboard while not wearing a life jacket.
OPP Commissioner J.V. Hawkes said he was saddened by the statistics.
"As is the case every year, the majority of these deaths were preventable and attributed to poor driving behaviours," Hawkes said in a statement.
"Until all drivers respect and observe road, off-road and marine laws that are designed to keep us all safe, these tragic deaths will continue."
This and other articles / posts originally appeared on the now defunct advocatedaily.com. As expressed in writing by that website's owner, the articles / posts, part of a paid service provided by Advocate Daily, are the intellectual property of the lawyer and/or legal service provider who wrote, or for whom the article / post was written and they are free to use as they wish.
All articles / posts redeployed on Top Lawyers are done with the expressed consent of the professionals mentioned in said article / post.