Historic Tree Dispute Invites Mediated Solution
The Advocate Files: Mediating Tree and Other Neighbour Disputes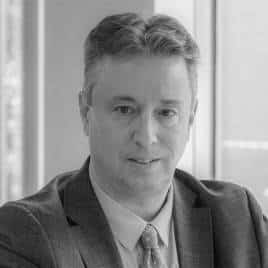 Historic Tree Dispute Invites Mediated Solution
By Mitchell Rose
– Toronto Mediator and settlement counsel
A disagreement over the future of a historic tree is the type of neighbourhood dispute that is ideal for multiparty mediation, Toronto mediator and settlement counsel Mitchell Rose says.
"In most neighbourhood disputes, there is usually a disagreement between two actual human neighbours, which may involve structures and trees," says Rose, founder of ROSE DISPUTE RESOLUTION. "Here, it's as if the dispute is chiefly between a historically significant tree and the owner of the home, who says roots are threatening the structural integrity of the home.
"The tree is like a neighbour in itself," he adds. "Yet, of course, the dispute is really about competing interests, both public and private."
The tree in question is a red oak situated on Coral Gable Dr. in North York, the Toronto Star reports. It has been recognized by Forests Ontario and Toronto City Council as being historically significant, and more than 300 years old. It was once a marker on the Toronto Carrying Place Trail, a major First Nations trading route, and its branches have sheltered several historical figures, the article states.
While there are various methods of recognizing and commemorating historic trees in Ontario, Rose says none of the designations provide full protection.
"A heritage listing alone won't prevent sale of a property or destruction of a tree, but they can create obstacles for owners," he says.
The Star reports that the current owner has intimated that he wants to put it up for sale but is concerned the danger posed by the tree roots is lowering the value of the house.
"This is a unique problem of 'tree versus house,'" Rose says. "I have never seen a dispute quite like this. Heritage buildings and boundary trees are sometimes the subject of real estate disputes, but heritage tree disputes where the tree does not cross a boundary line are rare."
Rose, who is not involved in the matter and comments generally, says people can naturally get very emotional about trees and history. He points out that there are municipal and provincial interests as well.
"Opposing interests may have differing opinions, and there may be differing views within seemingly aligned groups," he says. "For example, some councillors say the city should purchase the property while the mayor has suggested a crowdfunding campaign to buy the property and build a park."
Rose says that the problem is well-suited for mediation. "Where there are more than two stakeholders, with possible divisions within those groups, mediation would definitely be an appropriate course of action."
He says that in some disputes, timing is an issue and often of the essence. "Where there is some urgency, the various interests need to act quickly."
Rose finds a good analogy in a Toronto case that involved a boat-shaped treehouse.
"Two years ago, there was a well-known dispute over a treehouse that violated city bylaws and to which a neighbour objected," he says. "That was a situation with three interested parties. In the end, it appears the matter was settled by mediation."
If those involved in the heritage tree matter were to choose mediation, he foresees some challenges. "It would be a multiparty mediation and there are no set rules. Traditionally, all involved parties meet together with the mediator in one place and it is clear who is and isn't supposed to be present.
"Here, there may be too many parties to bring together at one place and time. Then, there is an issue of who is allowed a seat at the table? Who is part of a group that is affected? For example, what about the local residents who care about the tree?" he says.
Participants might include the homeowner, immediate and other neighbours, and representatives from the city and province, Rose says.
"With a mediator's help, they can agree on a process, be represented by counsel, if they choose, and have a say, but not everyone should or can have a deciding vote," he says.
"Other challenges would be how far to extend private property rights, and to what extent do neighbours have a say when there is a heritage tree that could cause damage to a single owner. Despite the challenges, it's far better that these matters be worked out through negotiation instead of litigation. It usually leads to a quicker, less expensive and more satisfying result for all parties.
This and other articles / posts originally appeared on the now defunct Advocate Daily. As expressed in writing by that website's owner, the articles / posts, part of a paid service provided by Advocate Daily, are the intellectual property of the lawyer and/or legal service provider who wrote, or for whom the article / post was written and they are free to use as they wish.
All articles / posts redeployed on Top Lawyers™ are done with the expressed consent of the Canadian lawyers and other professionals mentioned in said article / post.