Legal Advice Vital for Employers When Responding to Wage Hike
The Advocate Files: Employment Law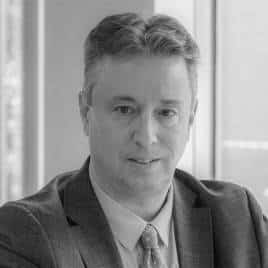 Legal Advice Vital for Employers When Responding to Wage Hike
By Mitchell Rose
– Toronto Mediator and settlement counsel
Businesses that responded to a recent increase in Ontario's minimum wage by eliminating paid breaks and other employee benefits — often outlined in documents that workers were told to sign — likely didn't seek legal advice first, Toronto mediator and lawyer Mitchell Rose says.
"I have doubts about whether many of these letters about changes to the terms of employment were prepared by or vetted by employment lawyers," says Rose, principal of Mitchell Rose Professional Corporation.
The Jan. 1 hike in the minimum wage to $14 an hour from $11.60 is among changes to Ontario's Employment Standards Act, 2000 (ESA) contained in the Liberal government's Bill 148. The legislation also amended the Labour Relations Act. The minimum wage is due to rise to $15 an hour in 2019.
"It is vital that all Ontario employers seek legal advice from an employment lawyer before and after instituting any changes to the terms of anyone's employment — whether or not it is in response to Bill 148 — as there could be wide-reaching implications, such as constructive dismissal," says Rose, who represents both employers and employees.
"As well, employees must seek prompt legal advice if they are confronted with an employer who suddenly changes the conditions of employment."
The minimum wage increase has prompted some businesses — most notably some Tim Hortons franchisees — to find ways to cut costs, arguing that without reducing expenses such as paid breaks and benefits, staff would be at risk of losing their jobs.
CBC reports Tim Hortons' franchisees say the chain's parent company, Restaurant Brands International, won't allow them to increase prices, but the move has led to intense criticism and debate on social media and protests outside of businesses.
"Everyone is talking about this, and businesses may be well intentioned, but they could end up in hot water inadvertently, especially if their actions violate the ESA, aside from the common law concept of constructive dismissal," Rose says.
At the same time, he notes, "Businesses need to be aware not just of the legalities, but they also need to think about employee relations and their reputation with the wider public. People are offended and you could be harming your business."
Labour Minister Kevin Flynn stated the Ontario government would be hiring 175 new inspectors to enforce the ESA. In making the announcement, Flynn referred to allegations that workers at one Tim Hortons franchise were asked to turn over their tips. "That clearly contravenes the legislation," The Globe and Mail reports.
"When you look at social media, it looks like a class war, and it's not something I think many Canadians are typically used to seeing," Rose says. "This issue has touched a nerve. There are heated disagreements between people with opposing political views, aside from the expected disagreements between economists on how minimum wage hikes will affect the economy as a whole."
Yet in terms of the law, Rose says there are a few ways an employer can change the terms of employment to respond to an increase in the minimum wage, for example, or any other reason.
"Employers can attempt to enter into a new contract with an employee that includes changes to fundamental terms — such as the removal of paid breaks, changes to benefit plans and more, all at once — provided that the employee agrees and receives fresh consideration, which is something of value that the employee did not have before agreeing to the change or that they were promised prior to agreeing to the change," he says.
A boost to the minimum wage would not constitute fresh consideration "because it's something that the employer is required to do by law, so the employee is not receiving something new of value," Rose says. "Businesses need to understand that just because an employee signs a document that changes the terms of employment, that doesn't necessarily make it binding."
Companies can also alter fundamental terms of employment, without fresh consideration, by making a "unilateral" changes but providing "proper, advance, reasonable notice," he explains. "This could avoid a constructive dismissal argument by the employee."
Paid breaks are not required by the ESA, and are likely not a fundamental term of employment in themselves, and so removing them "unilaterally and without reasonable notice or fresh consideration, is not unlawful under the ESA, nor does it amount to constructive dismissal under the common law," Rose says, noting that under the ESA, an employer must still provide an unpaid period of at least 30 minutes at intervals so that the employee doesn't work more than five consecutive hours without an eating period.
"Nevertheless, if the employer has constructively dismissed the employee, this can give rise to a claim for damages. However, that may be a useless remedy for a minimum wage employee who wants to keep their job," he says. "In any event, many workers won't mind the elimination of paid breaks or other minor terms of employment, provided they do not lose more significant benefits, or, worse, face the prospect of unemployment. In the end, they may be earning more even if certain perks are eliminated."
Rose says he understands the predicament of smaller businesses when it comes to the large jump in the minimum wage, and notes that many are "worried about another increase next year."
"For many, these changes are hitting hard, and the businesses may not be able to raise prices or otherwise absorb the dramatic increase in labour costs. I think to simply say that all business owners who make changes are bullies and then resorting to shaming is non-productive, especially if the changes are in fact legal" he says.
At the same time, Rose says he "respects the legitimate concerns" of lower income workers, many of whom he has assisted over the years, who are suddenly faced with a meaningless minimum wage hike due to unlawful claw backs.
"In the end, employers need to take an approach that is lawful, not punitive and avoids delegitimizing employee interests. Part of that approach is obtaining proper legal advice."
This and other articles / posts originally appeared on the now defunct Advocate Daily. As expressed in writing by that website's owner, the articles / posts, part of a paid service provided by Advocate Daily, are the intellectual property of the lawyer and/or legal service provider who wrote, or for whom the article / post was written and they are free to use as they wish.
All articles / posts redeployed on Top Lawyers™ are done with the expressed consent of the Canadian lawyers and other professionals mentioned in said article / post.